Another international summer teamtraining - German/ Italian team showed its skills near Vicenza/ Italy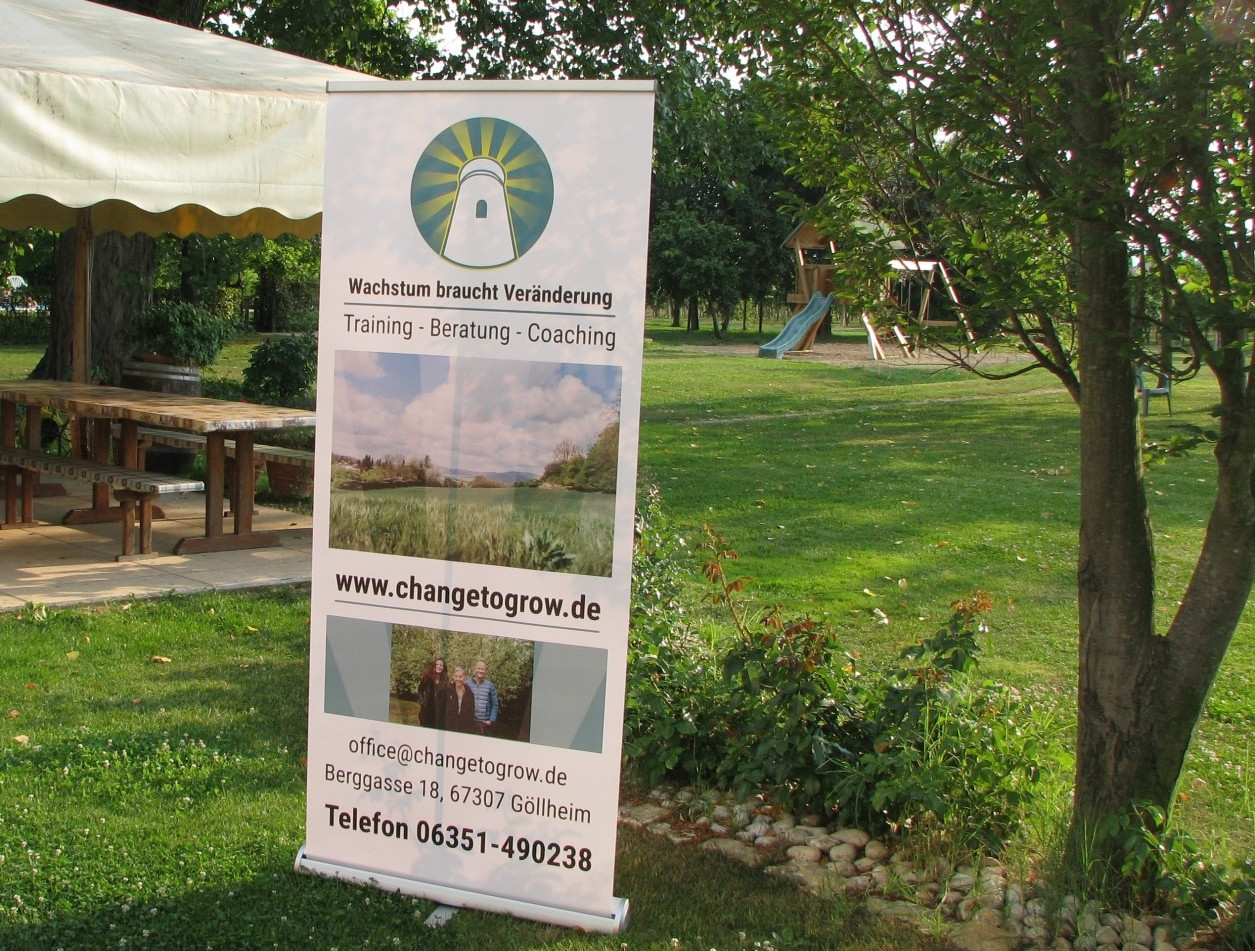 Warmly welcomed at Agriturismo l'Albara, Castegnero by Angelina & Valfrido (and the whole family!)
From Adriatic coastside to Ponte di Nanto (Provincia Vicenza) - out of our "rolling basecamp" into a sweaty training session with our German and Italian customers.. (Part 1)
June 20th 2017 - off to work!
Having spent 2 days on a nice campground at the Adriatic Sea in our campervan, it was hard for us to leave.. The campsite was so calm and relaxing, we could prepare our training under shady trees in front of our basecamp and as well staff and other tourists had been extremely nice to the two of us (only Germans on the area)..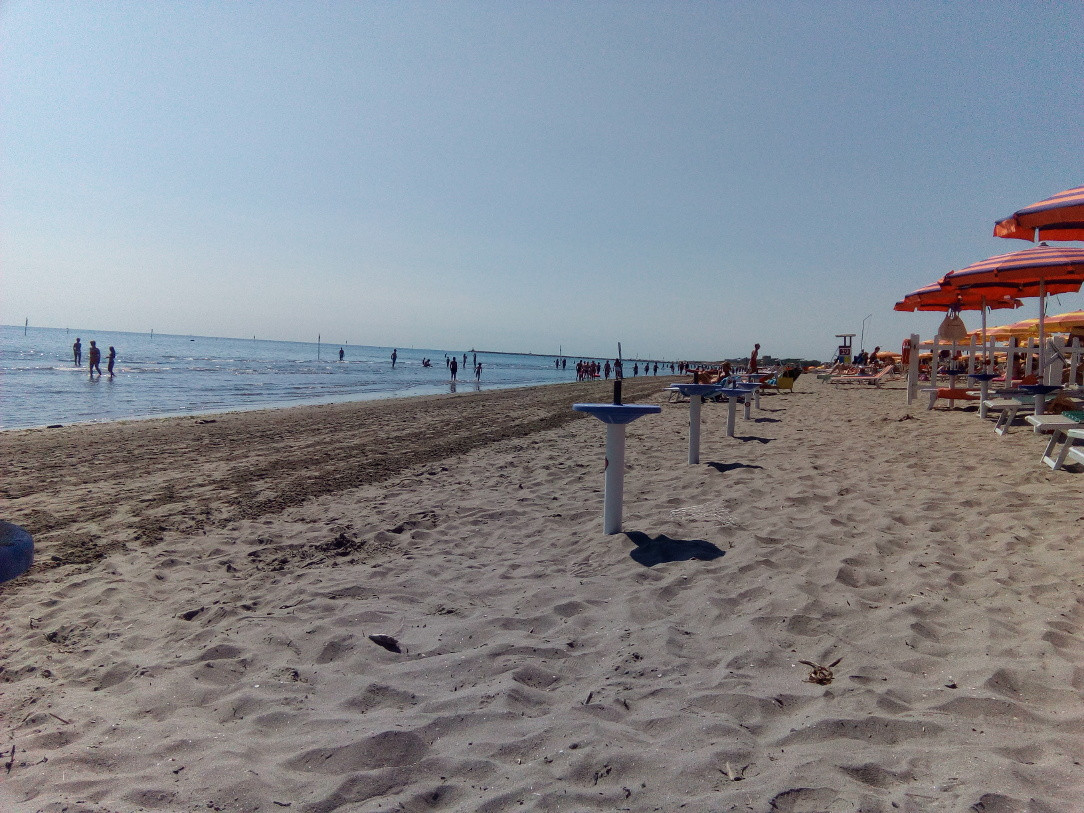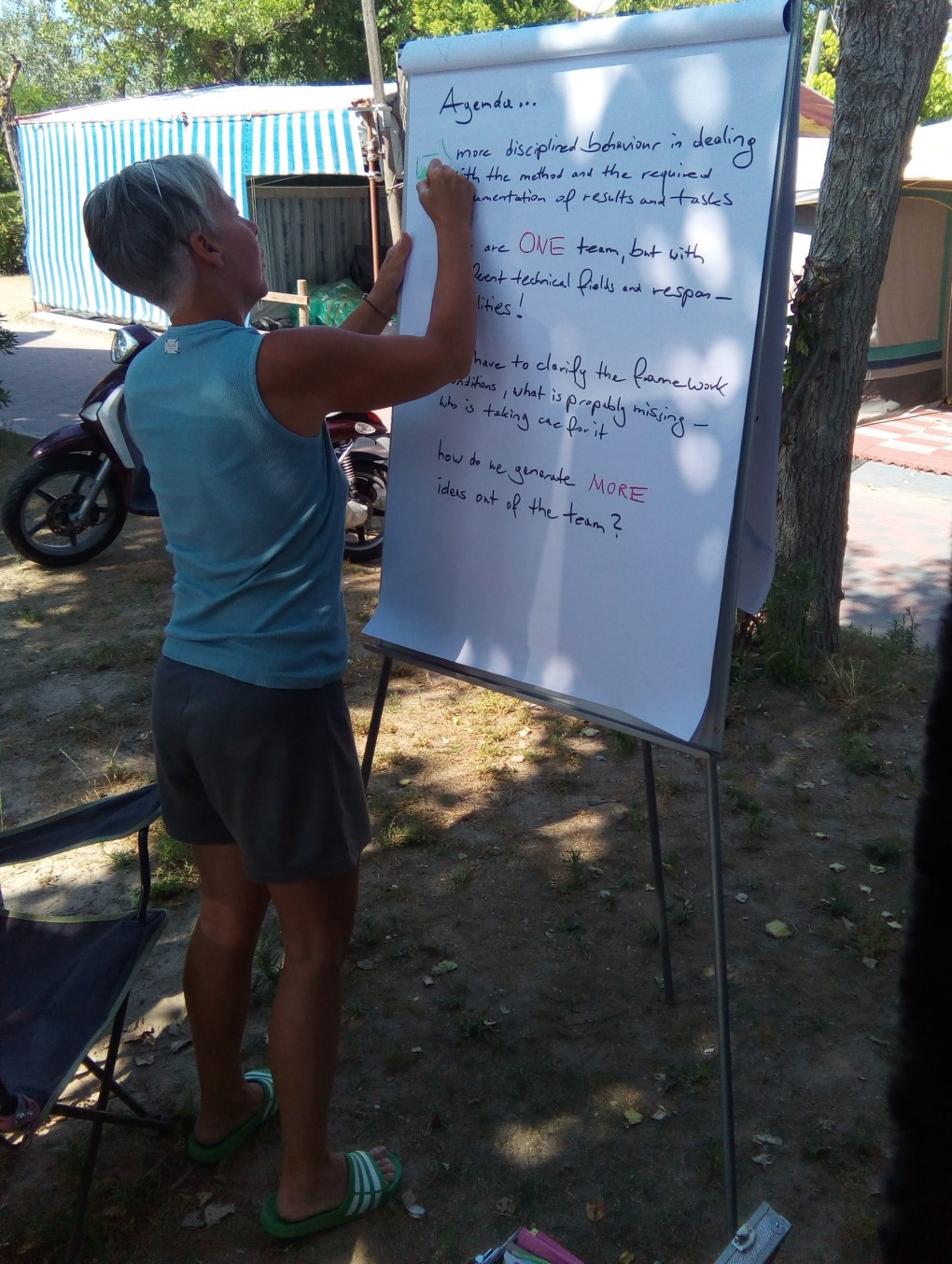 The morning procedure worked out smoothly. After our usual morning rituals and breakfast we packed up fast and uncomplicated – it's a big advantage when you are used to live on the smallest space. The superfluous is eliminated rapidly, one has exactly besides what he or she might need and what makes living most flexible AND comfortable. Meanwhile everybody has his area of responsibility during loadingand unloading..
We needed about 1. 5 hours for the journey. Early in the evening the participants would shuffle in, so that we would have enough time for our plannings and preparations. First of all we went to Ponte di Nanto for a short stopover at the headquarters of REEL Srl. to pick up 2 additional white boards and to say "Hello" to everybody, especially to our participants!
Wolfgang has worked here again and again during the last years, has accompanied change processes and done some coaching with employees – so for him it was more or less a reunion, for Anja it was all new and exciting! We were welcomed very warmly by our friend Federico and got a short guided tour through the factory's premises . Very interesting! Additionally we could talk to the Italian team members before we even started the training, we were very happy! The KANBAN team for the support of many challenging development projects consists of Italian employees of Reel Srl. and German employees of the KSB AG.
The next stop - our meeting place - the Agriturismo l`Albara at Castegnero, about 15 minutes from Ponte di Nanto in a remote area on the countryside. Wine, grain, fruit and vegetables are grown here - a nice and fertile region with a great view upon the green hills (Colli Berici) which align the valley.
It was still hot and we gladly escaped out of the camper into the shadow of some big old trees! The agriturismo is a wonderful place: all of a sudden we dived into another world when driving through the main gate, creaky on gravel ways to reach the car park. Such an impressive place!
After being saluted by both guard dogs , we marveled at the huge old trees, cultivated lawns, roofed seats and a wonderful swimming pool – all this was so inviting for chilling in the shadow! Also a tabletop soccer and a ping-pong table were prepared and will offer some playful challenge to the team after having finished their work..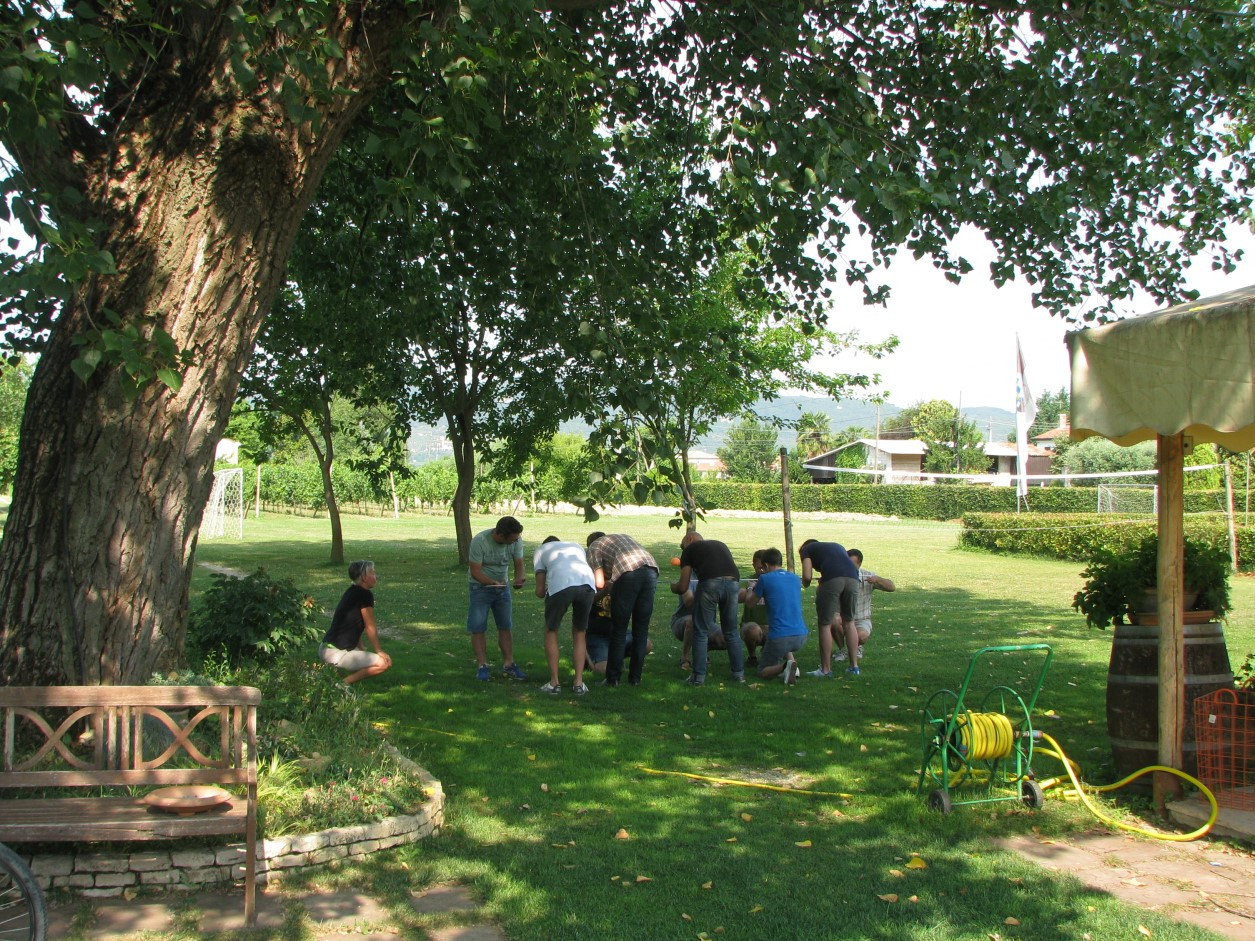 Besides the family of Angelina and Valfrido (who pursue full-time agriculture) the house accommodates now also regularly holiday-makers, quite often from Britain, who enjoy the hot summer here obviously! However, there's a lot to do in and around and the whole family is involved (Thanks to Federico and Romina for the great support!). In the spacious and high chimney room we will spend plenty of the time: of course we will enjoy the tasty meals in here, but – thanks to AC – we will also doing our discussion and paperwork in here. As we are planning some team challenges, we cannot escape the heat: these exercises need to be executed outside.. however, it is a great room with fine look over terrace and garden. . . under ruling temperatures of about 36° C the AC was pretty welcomed by all of us..

---