Successful change processes require the right management, initiative and attitude – without managers that inspire, encourage, stretch and shape, we will never be able to get people on the path to change.
During the transition phase, employees don't need idealised role models who do everything better (or at least should be able to) or know better (or think they do) – employees need relatable figures able to demonstrate the right behaviour, mindset and commitment to do what is needed for the change process.
We work together with you on the skills that you need to have, develop or refine in order to lead your employees. After discussing your strengths and weaknesses, we'll show you your development goals. Our 4 Competences Assessment ( 4 CA) will provide you with all the information you need.
Managers need to lead, set things in motion, motivate and encourage employees, demand and facilitate performance, be a role model, live the change, inspire enthusiasm for the defined targets and clear obstacles out of the way.
These are just a few examples of the kind of expectations executive boards and employees have of managers … but what makes a manager an outstanding leader? What core skills does a person need in order to lead? How do I develop from a manager into a person with real leadership qualities?
The 4 Competences Assessment analyses the four key management competences:
Self-management – self-management skills
How well do I take care of my own needs? What drives me? What effect do I have on others? What resources do I have? How do I cope with pressure?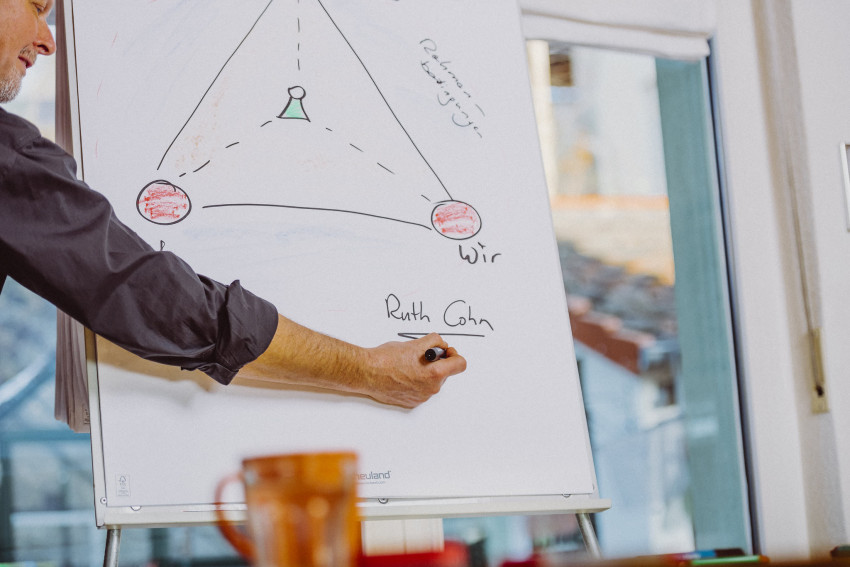 Method skills – working with the toolbox
How can I use my tools effectively? (moderate; coordinate; set, measure and evaluate targets) How can I efficiently manage projects and develop processes?
Social skills – employee leadership
How do I communicate? How can I constructively deal with conflict? What does "encourage and demand" mean for me? What role(s) can I adopt as a manager? How can I successfully motivate?

Expertise – using my accumulated knowledge
Do I have everything I need to carry out my tasks? What expertise am I missing? What language knowledge do I have? How well can I work with IT and communication systems? What expertise will my company need in the medium to long term? What strategic / planning skills do I have?
After the assessment, we sit down and discuss your necessary development steps. Targeted training can then be provided in our training modules and difficult topics can be addressed in individual coaching sessions.
We can work with teams of managers and with individuals. Our 4 Competences Assessment can be tailored to your company or to individual managers – just ask us and we'll prepare an offer!